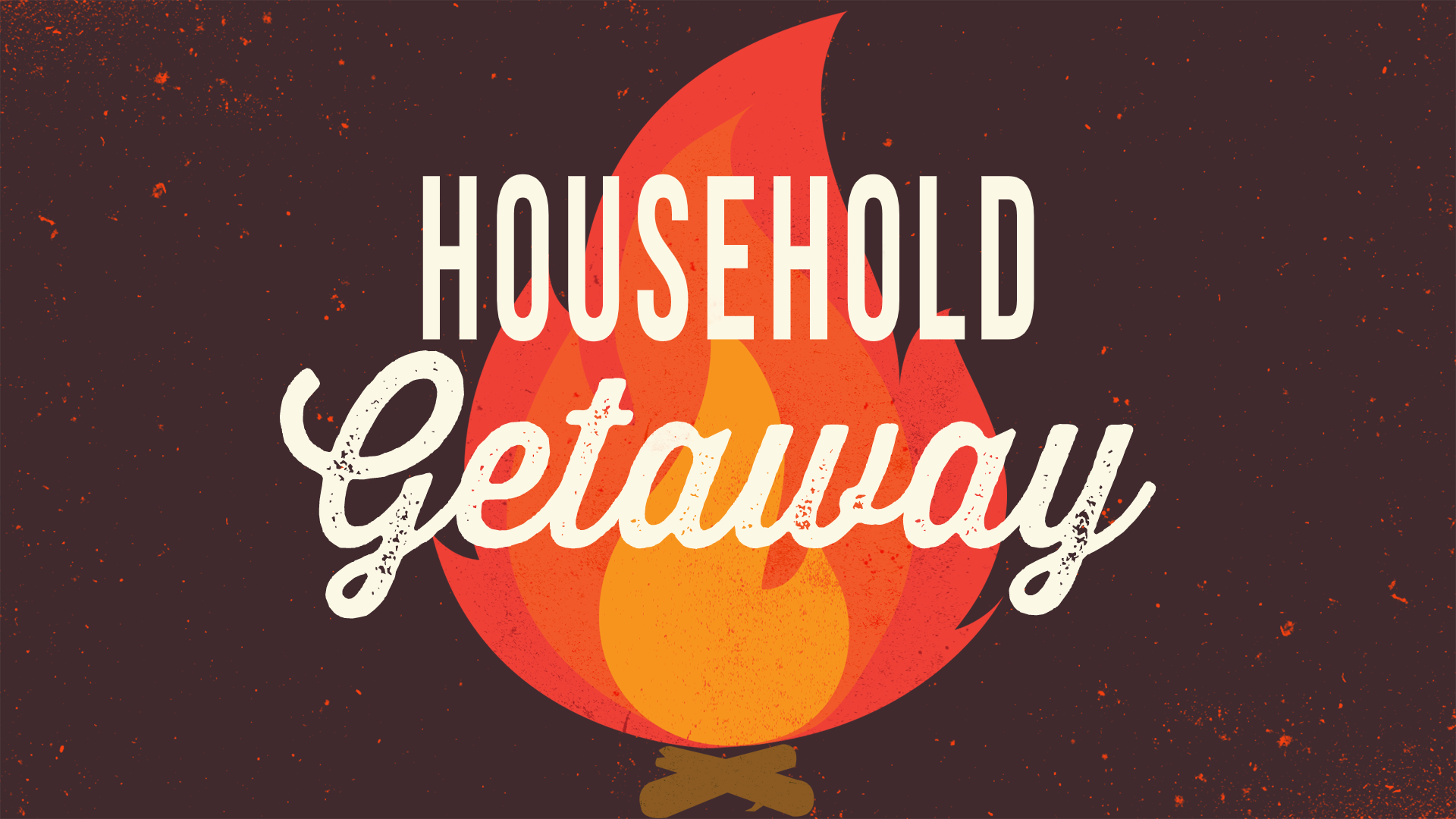 Household Getaway
Currently Featuring Freedom Tree Village
Experience God and Creation With Your Household
Two-Night, Three Day Safer Experience in Your OWN BUILDING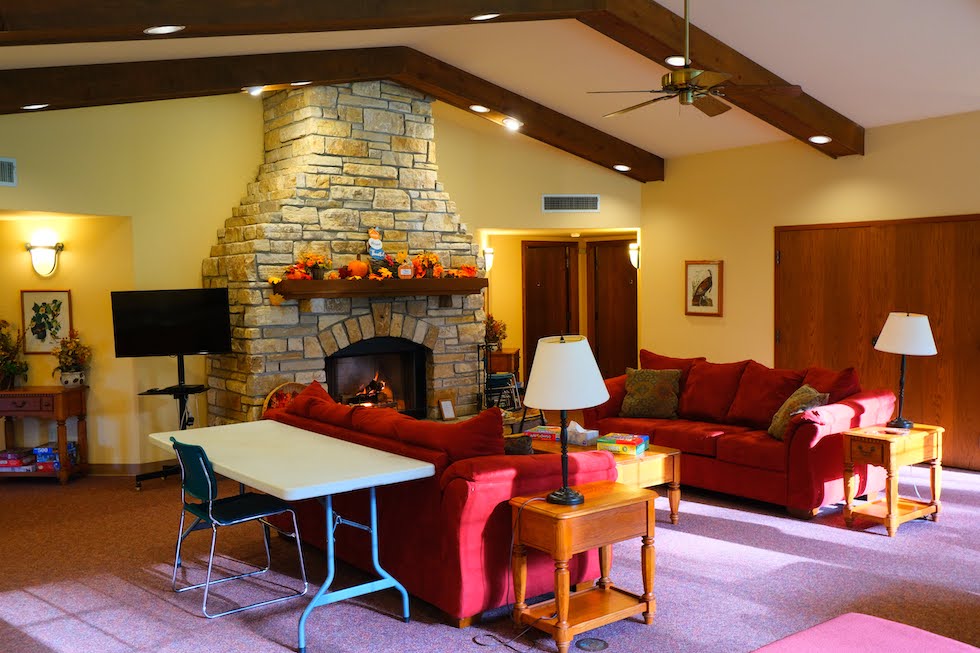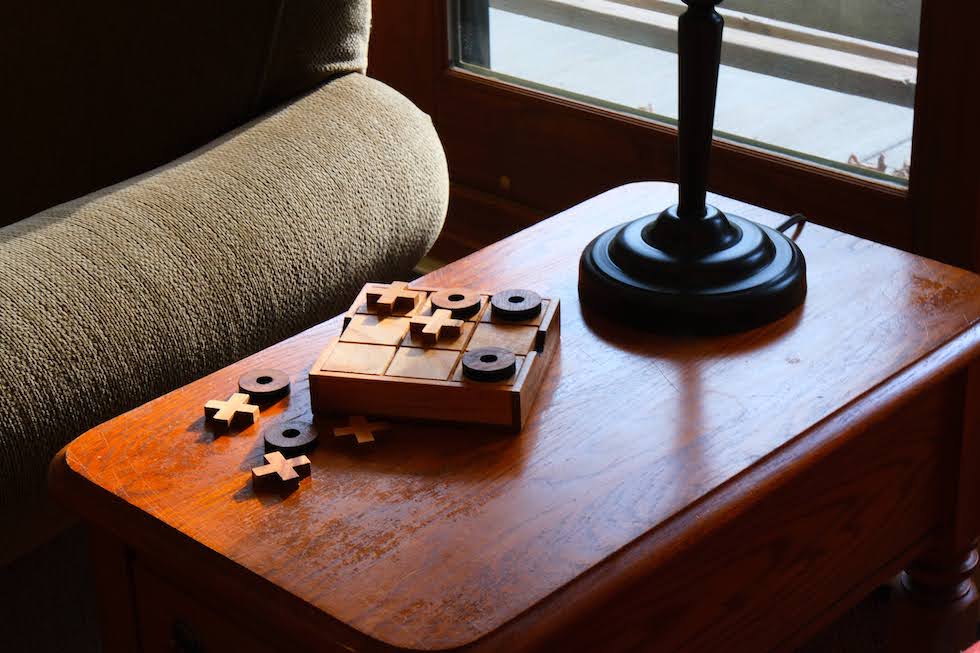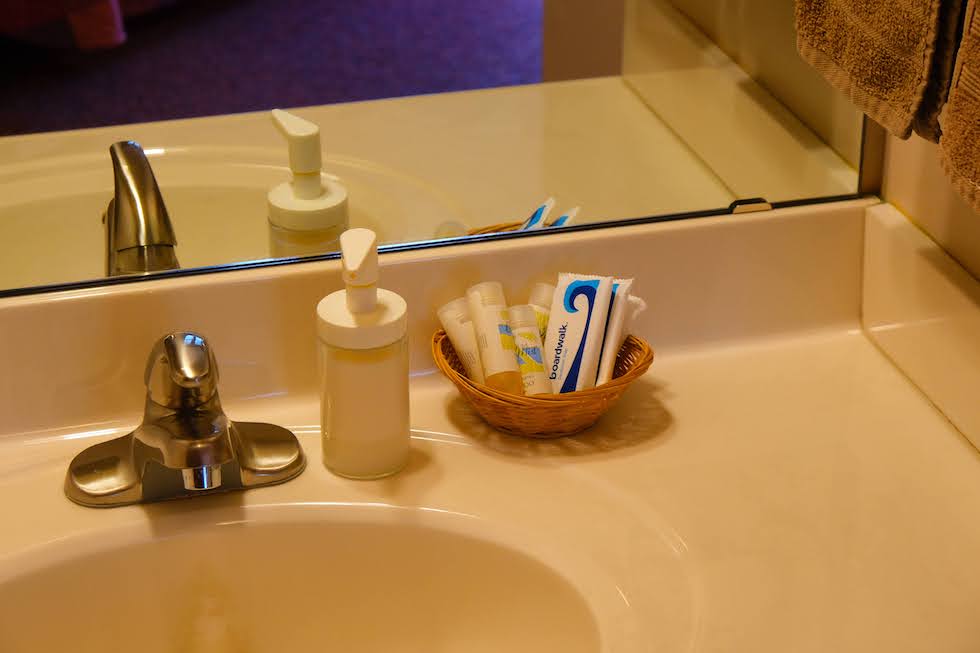 Household Getaway Is Designed For Immediate Households – 2 to 6 People
Sunday through Tuesday (or)
Wednesday through Friday (or)

Friday-Sunday
Households may book consecutive reservations.
** Registration Form At Bottom of Page **
SPECIAL NOTICE
Pets are not allowed in buildings. Pets are allowed in the campground (currently closed).
Due to any staff quarantines or vacations, we may not be able to provide every activity or meal requested. We plan to make every effort to accommodate your household!
We appreciate your understanding and help!
Each Room Has Its Own Bathroom
Your Household Can Enjoy Time Away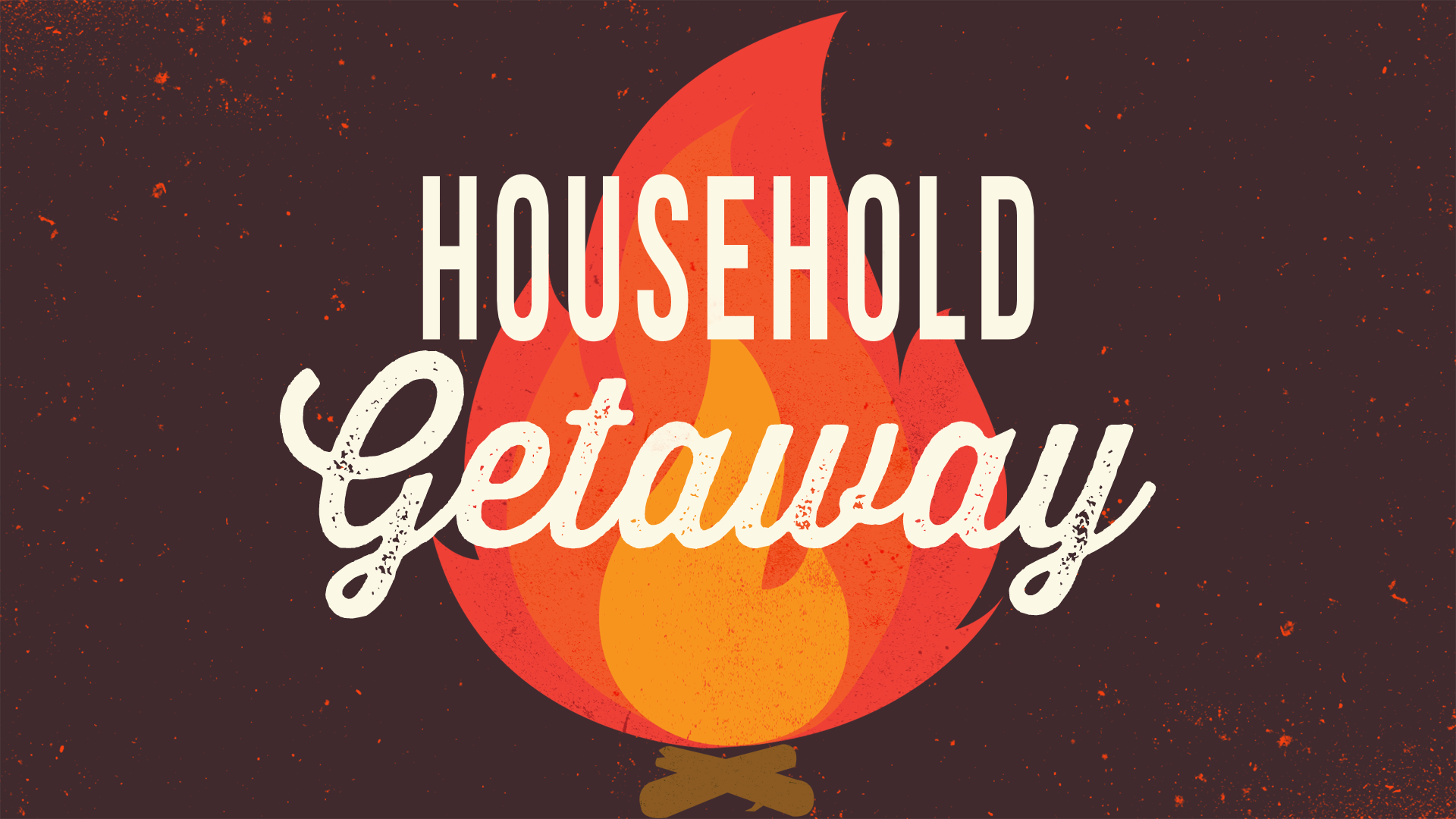 YOUR HOUSEHOLD GETAWAY
An opportunity not limited to households with school-age children. Enjoy time together in a peaceful location! Activities included!
Lodging Details
All Based On A Two-Night Stay | 2-6 People
$50 extra discount! 5 Households Left…
Thanks to Immanuel, Lincoln and other churches!
Freedom Tree Village
Hotel-Quality Lodging
$550 per Building
SPECIAL $499 – LIMITED TIME
(plus extra $50 discount for next 15 families-$449)
For 4 People
$50 per person for additional guests
2 Buildings Available
Up to 6 fully heated/air conditioned bedrooms each with their own bathroom.
Bedrooms have two twin-sized beds (some with a third additional bed)
Bedding and towels provided.
Please bring your own pillow.
Common room with couches, chairs, fireplace, TV (dvd only, bring your own streaming device), hotel-sized refrigerator, coffee maker, microwave and more. 
High speed Internet / Wifi
Outdoor cement patio and back bedrooms have decks.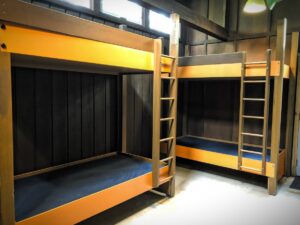 Retreat Cabins
Comfortable Cabins With Bunks
Limited Availability in Winter Months
$325 per Building
SPECIAL $299 – LIMITED TIME
(plus extra $50 discount for next 15 families-$249)
2 Buildings Available
4 main rooms with 4 bunk beds each.
Please bring your own bedding (or sleeping bags), pillows and towels. 
Fully heated and air conditioned.
2 bathrooms: Each with sinks, toilet stall and 2 showers.
Middle room has additional bunks and room for activities.
Exclusive access to our
Perch or Roost buildings:
Both buildings have an open floor plan for playing table games, meals and other activities.

Active games are not allowed. It's not equipped to be a gym.

A hotel-size refrigerator and small microwave is available in the Perch or Roost building for your exclusive use during your stay. Meals should only be prepared and eaten in the Perch or Roost buildings.

TV Cart with Blu-Ray Player
Coffee Drinkers: Please bring your own coffee maker and supplies.
Restroom located off of the main area.
NEW! Limited WIFI in our Perch and Roost Buildings.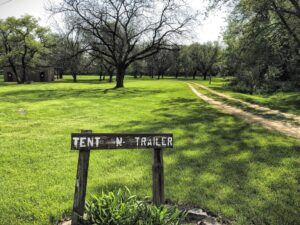 Campground
Tent Camping With Pavilion/Bathroom
CAMPGROUND CURRENTLY CLOSED
FOR THE SEASON
$50 Program Fee With Access
to Large Campsite 1 Campsite Available
$10 per night extra for electrical/water hookup
Shady campground near Paul's Pond.
Fire pits and picnic tables available.
Please bring your own tent and camping equipment 
Tent and Trailer Pavilion: Your family will have exclusive access to one bathroom with two sinks, one toilet stall and two showers.
Pavilion also has a covered area with picnic tables.
No wifi/internet available in our campground.
HOUSEHOLD GETAWAY DETAILS
Special pricing available to your immediate household only.
For family reunions or other small groups, or please consider our RETREAT (Together) experience instead.
At this time we are not able to accommodate pets (except in the campground). Please do not bring your pet.

Households and groups found to have a pet will be charged extra.

Please do not invite additional friends or family for this experience. Consider our RETREAT (Together) experience instead.
Each reservation is for two-nights but you may now book consecutive reservations (for example Sunday-Friday).
Food service is generally not available for this experience.
Check-in from 3:30pm-5:30pm on the day of your arrival. Please let us know when you will arrive.
You can bring adult children! Bring anyone currently in your household. This opportunity is not limited to households with school-age children.
For activities, staff will be wearing masks and staying 6 feet away. If an activity is in a building, we ask that everyone wear a mask inside.
To ensure safety, households will not be put together. Each household will have a building all to themselves.
In the case of our Retreat Cabins (where two cabins are next to each other in each village), only one household will stay at a time at Meadows or Timbers Village.
We are using EPA-approved disinfectants and are cleaning all buildings in accordance to CDC guidelines.
In public areas we will be regularly wiping down doors, handles, restrooms and other frequently touched items.
At Freedom Tree Village we are no longer providing pillows. For health and safety, please bring your own pillow (most people prefer their own typically).
No one is allowed to visit if they are feeling sick (with any illness) or have been around someone known to have COVID-19 within fourteen days of your stay.
Other than first aid, LOMC is not able to provide any medical care during your stay. Synder's Pharmacy is located in Oregon, IL and a hospital and prompt care is located in Dixon, IL (approximately 20 minutes away).
Fees are per building and includes:

LOMC-led activities (optional).
Use of your building (some rooms may be locked to help us with housekeeping).
Ice machine is available for coolers.
The pool and zip line are not available this year to help LOMC with cost-savings.

We have 3 sets of reservation options per week:

Sunday-Tuesday
Wednesday-Friday
Friday-Sunday (limited availability)

Check-In/Check-Out

You may arrive early on your check-in date but your housing may not be available until after 3:30pm.

Check-in from 3:30pm-5:30pm on the day of your arrival.

Check-out is at 10:30am but you may stay onsite all day.

Use the form below to register your family and request a date and facility.

Audrey (registrar) will be in contact you with further details.

A non-refundable deposit is due immediately to keep your reservation.

$100 for Freedom Tree Village, $75 for Retreat Cabins, $25 for Campground

Cancellations made 10 days before your stay are refundable (except the deposit).

Cancellations made within 10 days require full payment.

Payment(s) can be by check or credit card.
Reservations are on a first-come, first-served basis.
Your remaining balance is due on arrival.
A waiver and agreement needs to be signed prior to arrival (button below).
At this time we are only offering cookout-style meals to households.

**Due to current restrictions LOMC cannot provide indoor food service.
**Please see the activities options for some additional cookout/snack/kit opportunities (extra fee applies).
For household groups of five or more, please visit our Meal Service page for more information.

Oregon, IL has a grocery store and several restaurants are open for carryout, delivery and limited indoor/outdoor seating.
An ice machine is available for you to fill your personal cooler.
A hotel-size refrigerator and small microwave is available for your exclusive use during your stay.

Retreat Cabin and Freedom Tree only.

Please bring your own plates, utensils, dish soap, etc. 

We recommend disposable plates, cups, etc. Despite the harm to the environment, our areas have very limited resources for washing dishware, etc.
LOMC-LED ACTIVITIES
Pick up to TWO activities. Depending on the number of families/households/groups visiting at one time, we will do our best to accommodate your family/household with up to two activities.
Guided hikes at LOMC

Prairie Hike and Prayer Labyrinth, Milkhouse Trail, Barber's Cliff, Levi's Cave and more.
Hikes can include: Picture scavenger hunt, nature points, LOMC history and more…
See optional snacks for a hike and cocoa!

Team/Family building games
Parent's Time Out!

2.5 hour maximum.
LOMC staff/volunteers will guide your children in indoor or outdoor activities while you get time to yourself.
Based on staff/volunteer availability.
Activities may include:

Art project.
Games and other play time activities.

Family Nature Craft Time
Service Projects

Various opportunities from working on something at LOMC to helping outside groups.
SELF-LED ACTIVITIES
Some are weather-dependent.

Volleyball and basketball courts
Gaga ball
Fishing at the pond (bring your own gear)
Giant Jenga (indoor game)
Many, many trails for hiking
Prayer Labyrinth
Campfire (we can provide wood and firestarter)
Self-guided nature activities/games found in the LOMC Explorers Activity Guide (we'll provide you with a copy)
Family devotions, prayer and activities found in the LOMC Explorers Activity Guide (we'll provide you with a copy)
Seasonal Activity Update
The following activities are not available at this time:

Zip Line
Pool
Archery
Pond Canoe
Cookouts $30 (serves 4)
Choose one for your entire household. We cannot mix and match (no a la carte).
All of the meals can be cooked outdoors over a fire or indoors in a Freedom Tree Village fireplace.

Cooking sticks or pie irons will be provided!
If you are staying in the Retreat Cabins you will only be able to cook over campfire.

We provide all plates, utensils and all cooking equipment for your meal.
LOMC staff will help provide you with everything you need for a fun outdoor cookout over a fire. We provide all the cook wear, utensils and food supplies. We won't steal all your fun – we'll guide you through making a fire and cooking your meal. We'll even clean/disinfect everything for you after the meal is over.
Hotdogs OR Brats (hotdogs, brats, potato chips, buns, relish and condiments)
Pizza Pockets (bread, sauce, pepperoni, mozzarella cheese, butter, seasonings, veggie sticks and fruit)
Fajita Pockets (burrito shells, chicken, sour cream, salsa, cheese, seasonings, veggie sticks, ranch sauce, butter and fruit)
French Toast and Sausage (bread, eggs, milk, butter, syrup, cinnamon and fruit)
Grilled Ham and Cheese (bread, ham, cheese, ranch sauce, chips, veggie sticks and fruit)
Desserts/Snacks $5 (serves 4)
Choose one for your entire family. We cannot mix and match (no a la carte).
You do not need to have a cookout meal to sign up for a campfire dessert/snack.
We'll help you build your campfire and provide all the tools and goodies to enjoy an evening dessert or snack.
Dough Boys (cinnamon dough sticks cooked over a fire)
S'Mores (Standard s'mores or substitute fudge stripe cookies)
Hike and Hot Cocoa: 

Walk the woods to discover one of LOMC's most picturesque places:  Barber's Cliff where you can sit down and enjoy some hot cocoa and a warm fire to take in the view.  (Chairs, cocoa, fire will be provided).
Special Snack or Gift Kits $10 (serves 4)
Cookie Decorating Kit: Includes a dozen sugar cookies, four frosting bags, sprinkles, and toothpicks to help with decorating. Cookies are baked onsite at LOMC!
Popcorn Over Fire: Make a kettle of popcorn over campfire or fireplace. Includes use of popper kettle and 1 pre-packaged campfire popcorn.
Hot Cocoa Kit:  Includes a dozen hot cocoa packets, mini marshmallows, chocolate chips, cinnamon sticks, and peppermint sticks.
Resources to use to plan your household's experience at LOMC:
What to Bring:
(Depending on the season) Bring sunscreen, insect repellent, water bottles, toiletries, clothing, etc.
Please supply your own cups, plates and utensils. Despite the harm to the environment we recommend bringing disposable plates, cups, etc. as there are very limited ways to wash dishes.
Freedom Tree: Marander and Dody Lodges have bedding and towels provided. Please bring your own pillows.
Retreat Cabins: Please bring bedding/sleeping bags, pillows and towels. Mattresses are included in each bunk.
Campground: Please bring your own tent(s) and camping equipment (including bedding, pillows and towels)
Coffee Makers: Freedom Tree (Marander/Dody) has coffee makers. Please bring your own coffee maker for use in the campground and Retreat Cabins.
Cooking: Please bring your own plates, utensils, soap, etc. We do not have grills available. Limited sinks to use for cleanup. We encourage families to keep meals simple to prepare and cleanup. We encourage shop-local! There are many restaurants in Oregon available for carry-out. OR sign up for a LOMC cookout activity (extra fee).
Downloadable Resources:
Use The Form Below To Begin Your Getaway