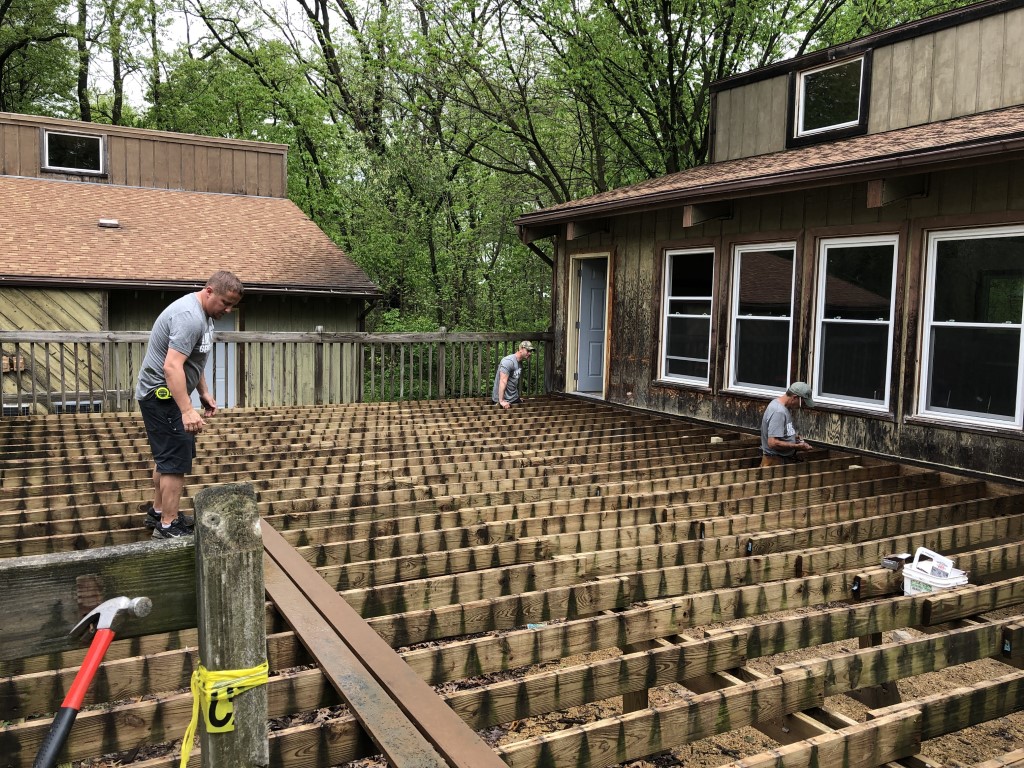 2019 Memorial Day Work Weekend Showcase
Scroll Down For The Photo Album!
A busy and wonderful weekend at LOMC for our annual Memorial Day Work Weekend. Some highlights of the weekend included:
Rebuild of Timbers Village deck
New shelter at the archery range
Cleaning all around LOMC
Deep cleaning and sorting at the Poolhouse
General cleanup of the office removing several large items
Repair of the office wall from hornet damage
Construction of new picnic tables
Cleanup and organization of the pond boat house including repair of fishing poles
New security camera installed outside the office
Flowers planted and weeds pulled
Trees trimmed
Trail maintenance
Drywall repair in the Dining Hall
Office cleaning
And SO much more…
We had a truly spectacular group of volunteers and we invite you to join us next year. Come for the whole weekend or just for a day! Many of our projects were funded by Thrivent Action Teams. If you are a Thrivent member consider using your Action Teams to benefit LOMC and use your Choice Dollars to help LOMC as well.