Join With Us In Helping LOMC Grow!
Financial Gifts
LOMC is a registered 501(c)(3) organization ─ contributions are tax deductible to the extent allowed by law. EIN: 36-3544163​
Thrivent Financial Members
Thrivent strives to be more than an insurance and financial services company. They are a not-for-profit membership organization of Christians. For more than 100 years, they've helped their members be wise with money and be good stewards of the gifts God has given them.
Thrivent members have also been generous to LOMC through the years by taking advantage of Action Teams and Choice Dollars.
For more about Thrivent Financial click here...
Thrivent Action Teams
Thrivent Action Teams are free to Thrivent members!
Contact us about setting up a Thrivent Action Team for LOMC and you'll join a long list of people that have created teams at LOMC to:
Paint buildings
Provide seed money for programs
Clean and repair around LOMC
Improve our technology
Improve security
Help with fundraising projects
and more!
Each Team provides you with $250 to help LOMC in a needed project. Use the button below to see our current needs and info on how to fill out the Action Team form through Thrivent.
Thrivent Choice Dollars
Thrivent members can designate their Thrivent Choice dollars to LOMC!
Eligible members can recommend where Thrivent distributes a portion of its charitable funding by directing Choice Dollars®. Members become eligible for Thrivent Choice based on insurance premiums, contract values and Thrivent volunteer leadership.
Questions? Contact your Thrivent rep today.
For more info about Thrivent Choice Dollars click here.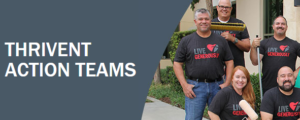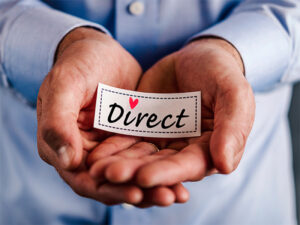 When you shop at Amazon.com through a special link, AmazonSmile enables you to direct Amazon.com to donate to LOMC!
So easy! Just use the link before you buy anything at Amazon.
Click here to use LOMC's AmazonSmile link.
** The best way to help LOMC financially is to give direct financial gifts. We encourage supporters to directly give to LOMC but also want to provide extra ways to help the ministry.
Make sure you select Lutheran Outdoor Ministries Center!
LOMC's Amazon Wish List
Like to purchase things that benefit others?
Visit the link to gain access to a special shopping list on Amazon.com full of large and small items that LOMC could really use. Visit the list often to find things like:
Tools
Games
Hardware Items
Technology Items
Sports Equipment
Office Equipment
? You Never Know!
How it works.
You visit Amazon, purchase the item(s) and they get sent directly to LOMC so we can quickly put them to great use. Take a look and see if there is something that you could donate.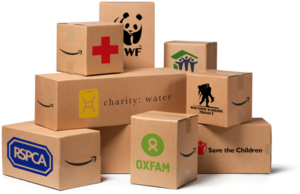 When Helping Can Hurt
We love when our friends have items to donate to LOMC. Before you drop off an item please be aware of these items:
Does LOMC need it? Call or talk to us first.
Is it broken or at the end of life? We really can't use it then.
You may want to consider selling your item and donating the proceeds to LOMC.
We can't always guarantee we will hang on to it indefinitely. We'll do our best to get a long life out of your gift but in an active setting like LOMC things do get used and broken.
Get The Credit You Deserve!
When you donate an item (or items) to LOMC you might receive tax breaks.
We'll acknowledge the gift in a letter and/or email to you.
We can only describe the item (or items) you donated. We cannot place a dollar-value on your donation. You can specify the amount of your donation on your own tax-return (talk to a tax professional if you need help).
LOMC Wish List
Be aware, the items on this list are generally larger dollar values.
Also consider our Amazon Charity List!
Current List of Items
Carpet the main floors of the Roost and Perch (multi-purpose buildings next to Retreat Cabins) $4,000
Roof replacement on Meadows A & B cabins $12,000
Dining Hall HVAC kitchen $8,500
Zero-turn mower w/72" cutting deck $12,000
Art Barn tear-down $4,500
Build a new trail to Meadows Village cabins $1,500
Repair all bridges on the trails $250
Start planning process for an outdoor chapel/amphitheater $30,000
Re-establish power to Kukawa building: clear area around the building, clean and organize the interior for storage $2,500
Pour a concrete pad in the maintenance shop $3,500
Bathroom renovations and new siding for Timbers & Meadows cabins (Capital Project)
Replace the plow truck
Two dehumidifiers $600
Air Compressor (30 gal) $500
Renovate Dining Hall bathrooms $33,000
Approximately 7 window/portable unit air conditioners throughout camp: Kitchen manager's office, program center, and 4-5 in Hillside cabin $2,000.
LOMC Has A Role For You
We have so many great opportunities for people of all ages to help LOMC in its mission to connect the Word of God with the World of God.
Trade Professionals
Medical Professionals
Ministry Professionals
Church Groups
Small Groups
Individuals
Weekend Hosts
Camp Grandparents
Summer Camp Specialists
You Can Help!
Explore the needs of LOMC.
LOMC can always use licensed trade professionals willing to donate their time with needed projects involving:
Electrical
Plumbing
HVAC
Construction
LOMC would benefit in both the retreat and summer seasons with individuals willing to help with first aid needs. For our summer camps and retreats, having a professional onsite to help take care of immediate medical needs is a must.
If you are an EMT, RN or other licensed medical professional, we can use your skills to keep our events safe and our guests well-taken care of.
Are you a rostered leader in the ELCA?
Are you a staff person for a church?
We are always looking for people to help enhance retreats for our groups. Our guests often need help in a variety of ways to make their time away a faith-focused experience. Some needs we could use help on include:
Leading worship
Presiding at Holy Communion
Leading Bible study
Leading a group through a spiritual experience (prayer walk,  or other activity)
Writing Bible experiences to be used at LOMC.

Example: Youth-led devotional for use after riding the zip-line
Example: Council retreat devotional based on spiritual gifts
Bring your church out to LOMC to work on a service project or help with an event.
Is your small group coming out to LOMC for a retreat? Consider taking some time during your stay to do a service project to benefit our ministry. You may also want to consider bringing your small group out for a day to work together on a project.
We often have individual projects that could use a hand or two:
Mowing
Cleaning
Equipment Repair
Trail Maintenance
Painting
and more!
We are in the beginning stages of looking for individuals or couples that could serve as weekend hosts for groups. The primary need is help on Saturdays and housing may be available onsite for our weekend hosts. Duties may include:
Greeting guests when they arrive and seeing them off at the end of their experience.
Hosting meals (checking in with a group's needs, leading meal grace, meal instruction/info).
Leading activities like a guided hike, Prayer Labyrinth, team building course and more.
Some training would be needed but no prior experience necessary.
Volunteer Events
These events need people to help in usually many different ways.
Lumberjack Day
Autumn Fest
BYG Retreat
High School Retreat
Jr. High Retreat