Relax, Review, Regroup, Plan, Prepare
Information is on this page for all groups (crafting, church, etc.) wanting to reserve space.
You do not have to be Lutheran to enjoy LOMC. We are a retreat center for everybody.
We continue in this time of COVID-19 of using all best practices to keep our facilities safer, clean and disinfected.
Where Can Our Group Stay?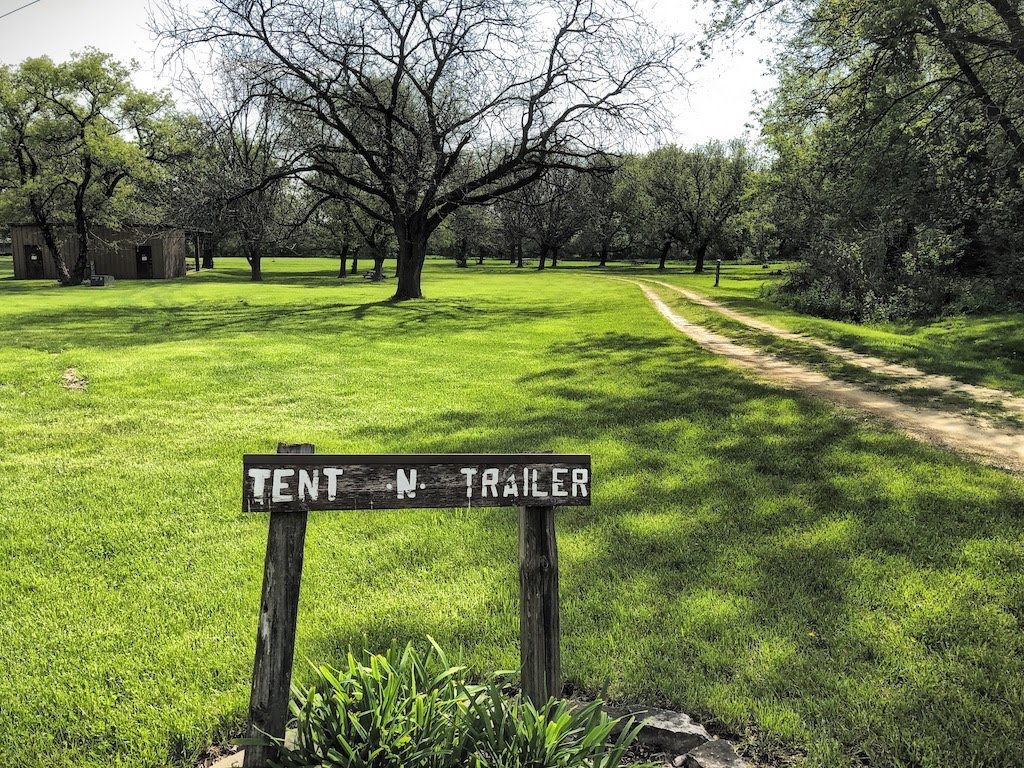 Tent and Trailer Campground
Freedom Tree Village
Retreat Cabins
COVID SAFE
The basics as you lead your group at LOMC.
Leader Considerations and Information
Each participant must have a completed online waiver. Use button below.
Group Leader Considerations
Fewest people possible of non-related passengers.
Ensure the maximum space between passengers.
Everyone in the vehicle should wear face-coverings/masks.
Consider having most participants transport themselves if at all possible.
Do not allow anyone to attend your retreat who is sick or who has been recently ill.
LOMC requires screenings (temperature, symptom checks) both before and during your event.

We have a small number of non-contact thermometers you may use during your stay.
Please screen for temperature and other symptoms.

LOMC fully cleans and disinfects all sleeping, activity and dining areas before and during your group's stay.
We utilize CDC/EPA approved disinfectant as well as employing an electrostatic sprayer.
Our staff are checking temperatures each day they work.
Your group should supply their own face-masks and we recommend bringing a personal supply of hand sanitizer.
Everyone should be assigned a room (and bed for cabins) for the entire stay by the group leader. No one should move to another room unless an emergency.
We will disinfect areas again during your full-day only when your group is out of the building. We may need your group to leave a space for a short time.

Retreat Cabin rooms will be included in re-disinfecting.
Freedom Tree individual rooms will not be re-disinfected during your stay due to the one-per-room requirement. Marander's and Dody's great/common rooms will be disinfected during your full-day.

LOMC does not provide medical care

LOMC does not have staff on-hand for any medical care and group leaders are responsible for caring for their participants.
In the event someone from your group is ill, we can provide an isolation area until someone can come and take your participant home.
Sick participants (depending on age and ability) can either leave for home themselves (adults) or have a family member pick them up (adults or minors). If the participant is diagnosed with COVID-19, all those in contact with the participant should be isolated at home and tested.
A local hospital (KSB Hospital in Dixon, IL) is approximately 20 minutes from LOMC for emergencies.

Handwashing

Group leaders are responsible for reminding participants to continuously wash their hands.
Immediately upon entering any building, hands should always be washed or sanitized.
LOMC provides soap in each bathroom and restroom. Hand sanitizer is also available throughout LOMC. We do recommend bringing your own hand sanitizer for convenience and to reduce personal risk.
Group stays are limited to three days and two nights to minimize risks.
Group participants must be able to maintain the standard 6 foot distance.

Think about how distancing changes your retreat.
What activities will you have to forego?
Depending on the number of participants, LOMC games like Human Foosball and Gaga Ball may not provide enough space to ensure the 6 foot distance needed. Other activities may require individuals to wait at a distance before being able to participate.
What meaningful activities can you do instead?
Everything from prayer activities to food/snacks may need to be modified.

Due to precautions and restrictions, please plan on meals and other activities taking longer than usual due to disinfecting, hand washing and the like.
LOMC will work in partnership with you to help you lead your retreat safely and to make it an amazing experience.
Housing and Meeting Information
ACTIVITIES and MEALS
ACTIVITIES
Fees include activities.
Many activities are only available seasonally and subject to weather conditions.
Groups can choose two LOMC-led activities during their stay:
Pond Canoe (returns spring 2021)

Archery (returns spring 2021)

Team Building Activities (Team Building course is closed due to physical distancing requirements)

Fishing 101 (we have limited fishing poles so we recommend bringing own if possible) (returns spring 2021)

Guided Hike 

Nature Craft Time
BIBLE STUDY DEVOTIONS- Pick one theme:
"Anxiety, and Our Identity in Christ" (recommended for middle school age, high school age and adult groups) 

"Be Color Amazed- What does this mean?" (recommended for middle school age and high school age groups)

"Creation ROCKS!"  Using Psalm 104 we will learn to appreciate and praise all of God's creation. (recommended for elementary, middle, and high school ages) 
SELF-LED ACTIVITIES
In winter months, some activities may be snow covered and not available.
Volleyball, basketball courts (we have equipment but recommend bringing own if possible)

Gaga Ball

Fishing at the pond (bring your own gear)

Many, many trails for hiking

Prayer Labyrinth

Campfire

Self-guided nature activities/games

found in the LOMC Explorers Activity Guide (we'll provide you with a copy)

Destination Devotions, prayer and activities

found in the LOMC Explorers Activity Guide (we'll provide you with a copy)

Faith5 Guide

from the book "Holding Your Family Together" by Dr. Rick Melheim.
Note: Due to financial, safety and staffing issues related to COVID-19, we are not operating the zip line or pool in 2020.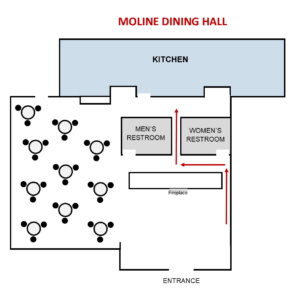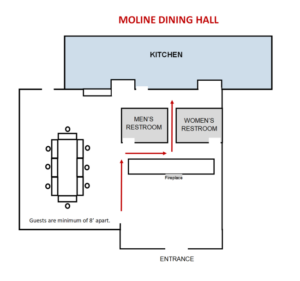 Meal Service Information
FEES and OTHER DETAILS
Campground
$25 per campsite (per night).

Non-refundable, must be paid in full at time of reservation.

$5 extra per night for electrical.

Up to 6 people per site.
No minimum number of guests.
For non-households, your stay can not go over two nights.
Minimum reservation of 2 nights for weekends.
Shower house with Women's and Men's sides.
Group Camping

Group camping is for 7-25 people.
We allow only established youth, adult groups (churches, scouts, etc.) or family reunions.
$25 per night to reserve site plus $2 per person, per night. Maximum is 25 people.

Includes activities.
Retreat Cabins
$50 per person/per night.
Each cabin sleeps up to 12 (use lower bunks only).
We recommend keeping the size to 10 people for even lower risk.
Minimum of 5 to reserve a building.
Minimum reservation of 2 nights for weekends.
Use of Perch or Roost
Includes activities.
Includes extra cleaning and disinfecting.
Meals are optional and extra.
$200 Non-refundable deposit required.
**SPECIAL: Book 18 days before your stay and pay only $325 for a Retreat Cabin (up to 10 people and does not include meals)
Freedom Tree Village
WEEKENDS

Minimum two-night stay.
$80 per person/per night for WEEKENDS.
Friday and Saturday nights (3 days, 2 nights)

WEEKDAYS

No minimum night-stay.
$72 per person/per night for

WEEKDAYS

.

Each building sleeps up to 6.
Minimum of 5 to reserve a building.
Use of Hospitality Center included (if available).
Includes bedding linens and towels (bring your own pillow).
Includes activities.
Includes extra cleaning and disinfecting.
Meals are optional and extra.
$300 non-refundable deposit required.
**SPECIAL: Book 18 days before your stay and pay only $550 for Marander or Dody Lodges (up to 6 people and does not include meals)
For full policy details click here…
Each person in your group must will out an online waiver. A parent or guardian must fill out the form for any minors attending.
Each reservation requires a non-refundable deposit (please see your contract for details). Until the deposit is received, your reservation is not complete. We ask that you promptly return your deposit to the LOMC Office to hold your space at an event or hold your facility. If we do not receive your deposit your reservation is not complete and we will open it up to other groups.
The group leader will receive a contract with pricing details as well as possible requests for further details about your event.
Payments can be made by check or credit card.
We ask that your group pay by one check or credit card payment.
Your guaranteed number of guests is locked in 10 days before your stay.
No refunds are given within 10 days of an event.
We reserve the right to make changes to our fees at any time.
Your group is responsible for any and all damages to LOMC facilities and equipment.
LOMC is not responsible for damage to personal property or person. Use all areas of LOMC at your own risk and we recommend being in groups of two (2) or more when at LOMC.
Each participant is required to have a completed WAIVER filled out (by the adult participant or minor participant's caregiver).
Groups are responsible for providing their own adults certified in first aid and CPR and who will be responsible for the health needs of the group.
Can You Book A Retreat Sooner?
Come Out To LOMC For The Day
As safety concerns continue, consider bringing your small group up for just a day.
Group leaders will need to follow all precautions and procedures (pre-screenings, limit size of group, etc.).
$20 per person includes 1 LOMC-led activity and one meal (Prairie Tier options only)

See Activities and Meal options above.

Just need meeting space? We have that available as well.
For more details visit this page…